Welcome to the first of three Voter Guide editions for Orange County's 27 school districts. The first group is the bottom third of school districts, having the largest Unrestricted Net Deficits in the county and the state, is the first piece below (see MOORLACH UPDATE — LAUSD vs. OC School Districts — September 18, 2018).
The first column is the ranking within the county on a per capita basis. The second column is the statewide ranking, out of 940 districts reviewed, on a per capita basis. The fourth column is the ranking of just the Unrestricted Net Position (UNP). The fifth column provides you with the population that the district serves. The sixth column is the actual UNP according to the audited Comprehensive Annual Financial Report. And the seventh column is the sum of the prior two columns, providing the actual cost per resident if they were to bring the district to a zero UNP.
Because we're focusing on the finances, this is one opportunity for you to ask the incumbents what they've been doing to improve the situation. Accordingly, I've provided the names of the incumbents, regardless of party affiliation. One asterisk (*) signifies that the candidate is a registered Democrat, two asterisks (**) means they are declined to state, and four asterisks (****) signifies they are a registered Libertarian.
No asterisk means they are a registered Republican, and should be a safe vote (with one exception). If the name is in bold, I have endorsed. If in italics, they are a good vote for the position.
This group has two districts with no candidates this cycle. One district has no Republican candidates. Other blanks for areas means there are no Republican candidates.
For Irvine USD, I would advise against voting for the Republican candidate. He would attend Board of Supervisors meetings every week when I served and based on my observations, I am not sure he is up to the job.
The second piece is from KFI AM 640 and is a review, including a podcast, of Proposition 1 (also see MOORLACH CAMPAIGN UPDATE — 2018 Ballot Measures — September 21, 2018).
The third piece is a letter to the editor supporting Proposition 6 from State Historical Landmark Number 296, Copperopolis, in The Union Democrat.
Propositioned – Prop 1 – How Do We Fund Affordable Housing?
posted by RJ Johnson @rickerthewriter
https://kfiam640.iheart.com/content/2018-10-11-propositioned-prop-1-how-do-we-fund-affordable-housing/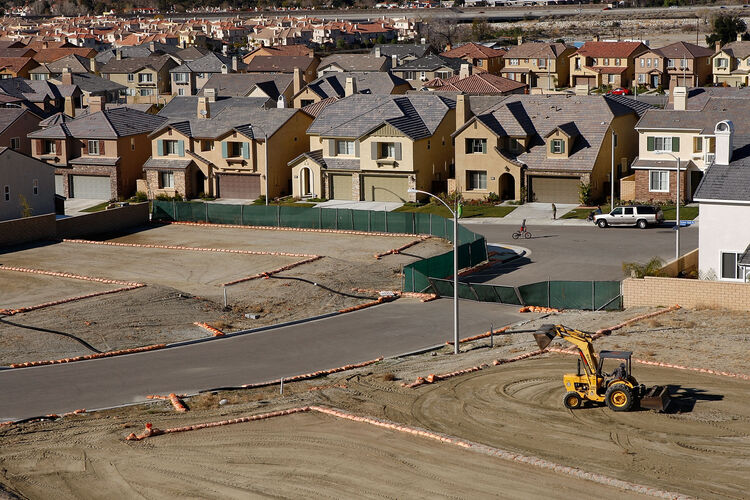 Welcome back to Propositioned! Hosted by KFI's Kris Ankarlo, this limited series podcast is back to take a look at the 11 different propositions you'll see at the ballot box this November 6!
Now in its third season, Propositioned is a chance for both sides on each question to make their case to you, the voter. Then you can take that information with you to the voter booth.
Today's episode deals with Proposition 1, a general obligation bond that would authorize up the government to sell $4 billion in bonds to fund existing housing programs.
Supporters say the money could be a big help for families who have always dreamed of buying a home in California, but were unable to until now. Habitat for Humanity Orange County Chapter Vice-President Chris Biochi says Prop 1 could help 50,000 families and veterans realize that dream.
"Among families, the house is the single greatest vehicle for inter-generational wealth transfer," Biochi told KFI's Kris Ankarlo. "And that changes things for a family. I'm proud to work for an organization that does that on a daily basis and I think this proposition is a chance for us to start heading in that direction as a state, to start giving that opportunity to others."
However opponents say borrowing money isn't the right way to solve the affordable housing crisis in California. Republican state senator John Moorlach (R-Costa Mesa) says these types of projects should be paid for out of California's general fund.
"I think the big tragedy is, is that, this year we've actually had what we would quantify as a budget surplus. We've had a little bit more in revenue than normal – $12 billion more in fact," Moorlach said. "Well, why didn't we go use a third of that to go ahead and pay the $4 billion?"
In the next episode of Propositioned, Kris takes a look at Prop 2, which also deals with housing – but this time for people with mental illness.
Listen to yesterday's episode on the history of propositions in California here!
Here's what the ballot says Proposition 1 will do:
Authorizes $4 billion in general obligation bonds for existing affordable housing programs for low-income residents, veterans, farmworkers, manufactured and mobile homes, infill, and transit-oriented housing. Fiscal Impact: Increased state costs to repay bonds averaging about $170 million annually over the next 35 years.
Here's what a YES Vote Means:
A YES vote on this measure means: Allows the state to sell $4 billion in general obligation bonds to fund veterans and affordable housing.
Here's what a NO Vote Means:
A NO vote on this measure means: The state could not sell $4 billion in general obligation bonds to fund veterans and affordable housing.
Photo: Getty Images
Vote Yes on 6 — Repeal an unfair, regressive tax
https://www.uniondemocrat.com/opinion/6588716-151/letters-to-the-editor-for-october-11-2018
To the Editor:
Estimates suggest the new increase in gas tax will cost a typical family of four $779.20 or more per family, per year.
On Nov. 1, 2017, Californians became subject to an additional tax of 12.5 cents more per gallon of gasoline (and 20 cents more for diesel), also increasing auto registration fees as much as $175 a year — striking the wallets of hard-working families across the state.
The gas tax hike will not fix our roads — because politicians will continue to fraudulently raid and divert gas tax funds. This latest gas tax increase contains no guarantee that even a penny will go to roads.
Prop 69 did not end the raids of existing gas tax funds and allows the governor to spend gas tax money to fund budget shortfalls.
State Sen. John Moorlach — a CPA — released a stunning report showing that only 20 percent of existing gas tax goes to roads and Caltrans wastes half a billion dollars annually on extra staffing.
A 2016 study by the Reason Foundation shows that California spends 2.5 times the national average on roads.
• Nobody is denying that California's roads are crumbling, but there's plenty of money to repair the roads if the politicians put 100 percent of the existing gas tax revenue into doing the right thing.
But that's not all, our present state budget surplus provides plenty of money to fix our roads.
Please vote Yes on Prop 6.
Al Segalla
Copperopolis
If you no longer wish to subscribe, just let me know by responding with the request to do so.