I learned about "gut-and-amended" Assembly Bill 1054 a week ago Sunday. I've been working feverishly on researching the Governor's plan to address wildfires and the utilities ever since. By last Friday's Session, we still did not have the official version. It would be released that evening, after we had returned to our Districts.
The LA Times (electronic) interviewed me on the Senate Floor Friday morning while the Democrats were holding a private caucus meeting to strategize about AB 1054. My observations are reflected in the first piece below.
In the second piece below the Associated Press provides the results of Monday's efforts. AB 1054 was first heard in the Senate's Energy, Utilities and Communications Committee starting at noon. As the Committee's Vice Chair, I had the privilege of running the beginning of the meeting, as the Chair's flight was delayed. After a 2-1/2 hour discussion, it passed on a partisan vote.
Session started at 3 p.m. AB 1054 was waived with a majority party vote to allow it to be heard immediately in Senate Appropriations. There, it passed on a 5-to-1 vote, with one abstention, and went immediately to the Senate Floor, where it passed 31 to 7. I voted in support (also see MOORLACH UPDATE — Wildfire Fund and the Poor — June 22, 2019 and MOORLACH UPDATE — Undergrounding In Paradise — May 28, 2019).
AB 1054 is a massive bill of major import. This is not the best way to address statewide matters of an urgent matter, but I can't think of another way considering the system we are operating under. This bill is not perfect, but some form of effort between the state and its regulated investor-owned utilities needed to be pursued.
All the same, I did provide a way to acquire more time to allow for more debate and improvement to the bill. I mentioned that the State Treasurer's Investment Code could be modified to enable the Treasurer to purchase Commercial Paper from a downgraded investor-owned utility. The third piece below, from the San Francisco Chronicle, provides the conclusion of my remarks.
The fourth piece below is from The Sacramento Bee and provides the details of the Senate's vote on AB 392, which I also supported.
And, if you want more reading, the fifth piece is from CALmatters and sets the stage for the upcoming redistricting responsibilities that are accomplished every ten years. My frustrations from the 2010 redistricting process were invoked (see MOORLACH UPDATE — Gerrymandering — August 24, 2011).
In 2016 and 2018, Sen. Ben Allen was successful in getting SB 1108 and SB 1028 passed and signed. I voted for both of them. These bills provided optional frameworks to provide redistricting committees. All well and good. But, his effort this year mandates local committees and virtually annuls his first two bills before they ever had a chance to be implemented. As I said on the Senate Floor, "Wouldn't it be nice to see if these two bills worked first?"
Wanting to ease utility wildfire costs, Newsom faces biggest test yet with lawmakers
By TARYN LUNA
https://www.latimes.com/politics/la-pol-ca-gavin-newsom-wildfire-damages-plan-20190708-story.html
There's been no shortage of criticism for Gov. Gavin Newsom's plan to help California's largest utilities stave off bankruptcy from costs associated with wildfires: No focus on prevention efforts. More difficulty proving utility negligence. Too much of the financial burden falling on millions of utility customers.
The governor, six months into his first year in office, faces a crucial test this week as he attempts to convince the California Legislature to ratify a multibillion-dollar utility wildfire fund before lawmakers leave Sacramento for a one-month recess.
"This is his first time up to bat on a very big issue," said Joseph S. Tuman, a professor of political and legal communications at San Francisco State University. "It's important for him to have success with this."
The legislation, which will need a supermajority in both houses to pass, marks Newsom's most consequential effort yet to leverage his political power in enacting major legislation. His reputation is on the line, and it's unclear if his solution to utility liabilities will earn enough support, even in a state Capitol dominated by Democrats.
Lawmakers from both parties share concerns about any proposal that could be cast as a gift to power companies that have been responsible for wildfires in their communities. Newsom's plan would take $10.5 billion from California ratepayers to help utilities pay wildfire costs, which critics say is an unfair burden for electricity customers with no guarantees that the corporations will operate their systems safely.
Late last month, nine legislators sent him a letter criticizing the bill for failing to address wildfire prevention.
"At a time when we have a $20-billion surplus, could we not make some of that money available to keep Californians safer?" asked Assemblyman Jim Wood (D-Healdsburg), who signed the letter to the governor.
Credit ratings agencies have inserted a sense of urgency into the process, threatening to downgrade the investment grades of Southern California Edison and San Diego Gas & Electric if the state fails by Friday to pass legislation that would significantly reduce utility companies' financial liability for wildfires.
With Pacific Gas & Electric in the midst of federal bankruptcy proceedings, Newsom hired top law firms and investment analysts earlier this year — at a cost of $6 million — to help him develop a solution. The governor argues that his answer will cost ratepayers less than inaction. The bill requires utilities to pay claims for 2017 and 2018 wildfires without raising rates for their customers in order to access the fund.
Doing nothing would be "a catastrophic consequence to ratepayers, and I think most objective people that have looked at this would say that's the option that will most impact customers," Newsom said last week. "None of this is easy. I took the oath of office with this predicament, and sort of inherited a challenge here. I'm not trying to defer responsibility. Quite the contrary, I've owned this."
Newsom's proposal offers two different options to shore up the industry's finances and avert another utility bankruptcy.
One model offers investor-owned utilities a $10.5-billion line of credit through an extension of an existing fee on electricity bills. A power company could use the money to pay costs that exceed its insurance coverage for wildfire damages, and it would be responsible to repay the loans.
A second option would establish a first-of-its-kind annual utility safety certification process before the onset of wildfire season. In order to qualify, companies would have to tie executive compensation to safety performance, create a safety committee on its board of directors and be implementing their wildfire mitigation plans.
A company that earned a safety certification before wildfire season would be allowed to dip into a wildfire fund, supported from the $10.5 billion from ratepayers and at least another $10.5 billion from the utilities.
The wildfire fund would act as a second insurance policy for the utilities. The companies would only have to pay it back, up to a cap, if they behaved unreasonably to cause a fire. The safety certification would also shift the burden of proof away from a utility, requiring outside groups to intervene in regulatory proceedings and raise serious doubt that the electrical corporation operated its system reasonably before a wildfire. Critics have said the shift would make it harder to prove that a utility is at fault.
Consumer advocates, including The Utility Reform Network, or TURN, are concerned that powerful utilities will use their political muscle to pass legislation in their favor. Edison and SDG&E formed a lobbying coalition with electrical workers and other business and community groups, called Action for Wildfire Resiliency, and have turned to Twitter to pressure individual lawmakers to support the governor's bill.
"Consumers are always concerned when we see Wall Street lobbying hard at our Capitol because we know that they are lobbying for their own interests and not ours," TURN spokeswoman Mindy Spatt said. "Their interests are in the utility being profitable. Our interest is in the utility being safe and affordable."
Michael Aguirre, the former city attorney of San Diego who now represents customers in cases against the utilities, called the proposal "a funding mechanism to do more wildfires because they've given up on stopping them."
If the bill is signed into law, Aguirre said he would sue the state in federal court for violating the Takings Clause in the U.S. Constitution.
"The Takings Clause says you can't take someone's property without due process of law and making me prove that you don't have a right to my money is not due process," Aguirre said about the money ratepayers will be forced to contribute to the wildfire fund.
Wood said he supports Newsom's attempts to keep the power companies afloat. He also believes the state needs to spend more money to harden homes in fire-prone areas and educate residents about ways to manage their property to reduce the likelihood of burns — funding which was omitted from the budget signed by Newsom last month, a spending plan that dedicated nearly $1 billion to emergency response, wildfire recovery and prevention projects such as forest thinning.
"That's historic investment into emergency management and wildfire prevention," Newsom said last week. "But is there a lot more to do? Absolutely, and we're committed to doing that over the course of the next couple of years."
The California Forestry Assn., a collection of forest owners, mills and others with ties to the industry, agrees with Wood and the other lawmakers. Rich Gordon, president of the association, said there's not enough money to treat all of California's forest lands, which cover one-third of the state. But Newsom should dedicate more funding to create fuel breaks around vulnerable communities and defensible space near homes, he said.
"The bill, as currently crafted, protects utilities and provides them with an opportunity to stay somewhat solvent, but it doesn't provide any protection for the folks who are also going to be contributing through the continuation of a fee toward that fund," Gordon said.
It's unclear if the governor has enough votes to pass the bill. His top advisors met with Republicans in the Legislature, suggesting they don't expect to earn the support needed solely from his fellow Democrats.
Democrats in the Senate successfully negotiated for legislative amendments last week that created stronger rules for the safety certification process that ties executive pay to safety performance. The amendments would also allow for on-the-ground safety audits.
Wood, who represents part of Sonoma County devastated by fire in 2017, wouldn't say if he plans to support or oppose the legislation.
"I don't want to hold something hostage, but I do want people to know that I'm serious," Wood said. "I'm not going away. These are valid concerns."
Assembly Speaker Anthony Rendon (D-Lakewood) said he's held discussions and meetings about the legislation for several days.
"We take it seriously," Rendon said. "We certainly understand that something needs to be done quickly. At the same time, we're not going to rush it at the sake of good policy."
Others say they are concerned about the lack of transparency and time for public input. The bill was amended late Friday while many Californians were taking a long holiday weekend.
"This is not the way to do business," Sen. John Moorlach (R-Costa Mesa) said. "There's an urgency, but it isn't something that is such a high crisis right now that it needs to be done within a week before we go on summer break. It needs to be looked at with a lot of good, smart people around the state before it's voted on."
Newsom said last week that the ratings agencies may give the Legislature a few extra days to pass the bill if lawmakers make substantial progress this week. If the Legislature shows it is "moving with sincerity toward coming up with some resolution," he said, it could also make it less likely that utilities would file for bankruptcy in the event of a downgrade.
California Senate OKs Wildfire Proposal With Bipartisan Vote
The California Senate has approved a proposal to stabilize the state's electric utilities and improve safety in the face of devastating wildfires.
BY KATHLEEN RONAYNE AND ANDREW OXFORD, Associated Press
https://www.usnews.com/news/best-states/california/articles/2019-07-08/california-lawmakers-take-up-key-wildfire-proposals
California senators approved a proposal Monday aimed at stabilizing the state's electric utilities and putting a renewed focus on safety in the face of devastating wildfires caused by utility equipment, with supporters calling it a plan that holds utilities accountable and protects ratepayers.
"Make no mistake — this is not a utility bailout, it's a ratepayer bailout," said Sen. Bill Dodd, a Napa Democrat and one of the bill's co-authors.
Lawmakers and Gov. Gavin Newsom are rushing to pass a package of wildfire bills by Friday before lawmakers take a month long break and as ratings agencies consider whether to further downgrade the credit ratings of the state's investor-owned utilities. California's wildfire season has already begun.
The proposal now heads to the state Assembly.
The bill creates a wildfire fund of tens of billions of dollars that utilities can tap to help pay for wildfire damages if they follow certain safety steps, including tying executive pay to safety. Utilities and ratepayers would pay into the fund. Utilities would also have to invest billions in wildfire mitigation efforts.
A coalition of groups has rallied around the measure, from labor unions representing utility workers to wildfire survivors, who see the bill as giving them more leverage as Pacific Gas & Electric Corp. goes through the bankruptcy process. A watchdog group, The Utility Reform Network, also supported the bill Monday, praising provisions on wildfire mitigation and tying CEO pay to safety.
Although it won bipartisan support, lawmakers said it wasn't perfect. Some questioned whether it would raise utility bills, while others said it didn't do enough to protect homes or manage vegetation that fuels wildfires. Sen. Scott Wiener, the only Democrat to vote against the bill on the Senate floor, said it was a missed opportunity to move the state away from reliance on investor-owned utilities.
California's three major utilities — PG&E, Southern California Edison and San Diego Gas & Electric — are owned by investors.
"We need to take what is a broken model right now in terms of investor-owned utilities in California and look toward the future," Wiener said.
The bill is speeding quickly through the Legislature; it was introduced less than two weeks ago and amended significantly last Friday. It had its first public hearing roughly six hours before it went to a vote on the full Senate floor.
"It's a little rushed," said Republican Sen. John Moorlach, though he voted to pass it.
It is a sprawling piece of legislation and has turned into a battleground for special interests. It provides, for example, broad worker protections if a utility changes ownership or sells off some of its assets. Wiener said that would make it harder for municipal electric utilities to buy assets from major power companies, potentially stifling efforts to expand publicly owned electric systems.
Last week Newsom acknowledged the complexity of the issue and said in response to critics that doing nothing would be catastrophic for utility ratepayers.
"None of this is easy," Newsom said then. "I think it's the best of all the options and, in the absence of others being presented, I think it's the one most likely to get the votes."
The urgency to act comes after California experienced two of its most devastating wildfire seasons in 2017 and 2018, with some of the worst blazes blamed on utility equipment. PG&E Corp. filed for bankruptcy in January as it stared down potentially tens of billions of dollars in liability costs.
Under the plan, utilities would have to get a new safety certification and show their conduct was reasonable in order to tap it. If a utility has the safety certification, it would be presumed to have acted responsibly, shifting the burden to victims or others to show they did not. If victims' groups raise serious doubt about the utility's conduct, the burden would then shift back onto the utility.
It also creates a new Wildfire Safety Advisory Board with appointees from the governor and legislative leaders to advise the California Public Utilities Commission. The Associated Press reported that the original version of the legislation would have automatically exempted all communications between the board and the Public Utilities Commission from public disclosure and exempted it from some portions of the state's open meetings law.
The bill has been changed to remove the open meetings law exemptions, and it no longer includes a blanket disclosure exemption. Instead, the Public Utilities Commission or the board would have to assert privilege in individual cases.
California Senate easily passes bill to protect utilities from wildfire costs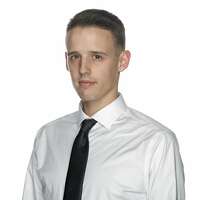 J.D. Morris
https://www.sfchronicle.com/business/article/California-lawmakers-advance-major-utility-14080228.php
A major bill intended to rein in the increasingly dire wildfire risks faced by California's investor-owned utilities easily cleared its first legislative hurdles on Monday as the state's elected leaders raced to get new laws in place before power lines cause any more devastating blazes.
The Senate voted 31-7 in favor of the far-reaching legislation, AB1054, which would create a fund of at least $21 billion to cover future wildfire claims and usher in a series of changes to the way the state oversees the safety of its electric grid. Two Senate committees voted overwhelmingly in favor of advancing the bill earlier in the day.
The fast-tracked bill now heads to the Assembly, which is under pressure from Gov. Gavin Newsom's administration and Wall Street to act before the end of the work week. If passed on a two-thirds vote, the legislation would become California's most comprehensive response so far to the wildfire problems of Pacific Gas and Electric Co. and its two Southern California counterparts.
Aside from creating the wildfire fund, the bill also would mandate that the three major utilities make a total of $5 billion in safety investments — from which their shareholders cannot profit — and get the safety of their operations certified annually by the state. It also would change the standard regulators follow when deciding whether utilities can recover wildfire costs from their customers. A related bill would create an office within the Natural Resources Agency that focuses on energy infrastructure safety, advised by a panel of experts.
"It is clear we must rapidly adapt and respond to the effects of climate change and other causes driving these monster infernos," said state Sen. Bill Dodd, D-Napa, on the Senate floor. "Too often, electric utilities are blamed for these devastations … No plan is perfect, but neither is (the) wildfire situation we face as Californians."
The bill is intended to help avoid a repeat of the situation faced by PG&E, which filed for bankruptcy in January because of its massive wildfire liabilities. PG&E would not be able to access the wildfire fund unless the company resolves its current wildfire claims and exits bankruptcy protection by June 30 of next year.
One of the no votes came from Sen. Scott Wiener, D-San Francisco, partly because of recent amendments that he said would make it harder for local jurisdictions to create or expand municipal utilities.
San Francisco is considering buying the local power lines controlled by PG&E. Mayor London Breed joined the mayors of Oakland and San Jose in a letter opposing the amendments, which would give state regulators greater authority over any attempt by a local government to buy part of a utility.
Wiener said he was reluctant to oppose the bill because "there's a lot of good in this legislation" and it "will have benefits for ratepayers." Ultimately, however, he was compelled to vote against it in committee and on the Senate floor in large part because it "dramatically increases" the power of regulators over municipal utility expansion efforts, he said.
Newsom, whose office spearheaded the plan underlying the bill, had asked lawmakers to act by Friday — when the legislature is scheduled to break for summer recess. Southern California's major investor-owned utilities could see their credit ratings downgraded to junk if legislation is not in place by then.
Some of the state's most frequent utility critics of late have not opposed the bill or even actively backed the measure.
Supporters include Up From The Ashes, a wildfire victim advocacy group, and the California State Association of Counties, among many other organizations.
Mark Toney, executive director of The Utility Reform Network consumer group, said at the hearing that his organization reserves the right to demand changes to the bill later, but called it "the best proposal we have seen on the table."
Only a handful of people spoke in opposition to the bill, including 2017 Santa Rosa wildfire victim Will Abrams, who, during a committee hearing, called it a "Christmas tree for utilities" with "too many ornaments on it" and warned of loopholes in the legislation that "utilities and their attorneys will drive trucks through."
PG&E is neutral on the bill, while Southern California Edison supports it and San Diego Gas & Electric has no position, according to representatives of the companies.
Before the bill's first hearing, about two dozen survivors of the 2017 and 2018 fires gathered on the steps of the Capitol to rally in support of the bill. They said that while AB 1504 doesn't directly help victims of past fires, it's a crucial starting point and will give them leverage to negotiate a settlement with PG&E.
The bill came after months of policy work from state government officials and a special wildfire commission, but the specific legislative language was released less than two weeks ago.
Sen. John Moorlach, R-Costa Mesa (Orange County), lamented his colleagues' rush to pass the legislation, saying he was "sorry the perceived immediacy is dictating the pace" of AB 1054. Still, Moorlach indicated on the Senate floor, perhaps jokingly, that the bill's swift progress had one upside— showing the state government can move quickly.
He ultimately voted yes.
Chronicle staff writers Dominic Fracassa and Dustin Gardiner contributed to this report.
J.D. Morris is a San Francisco Chronicle staff writer. Email: jd.morris Twitter: @thejdmorris
All that's left to overhaul
California's police use-of-force
law is Gavin Newsom's signature
BY DAVID CARACCIO | <a href="mailto:hwiley
https://www.sacbee.com/news/politics-government/capitol-alert/article232424862.html
A measure that would make California's law governing police use of force one of the strictest in the country cleared the Legislature late Monday and is on its way to Gov. Gavin Newsom's desk.
Assembly Bill 392 passed the Senate floor on Monday afternoon in the final leg of a yearlong process to elevate California's deadly force law from when officers think it's "reasonable" to only when "necessary."
The Democratic governor is expected to sign the measure. He called it "an important bill" that will "help restore community trust in our criminal justice system" in late May.
AB 392 allows officers to employ lethal force "based on the totality of the circumstances," but it defines "necessary" as when officers or the public face an imminent threat of death or serious bodily harm.
The bill would require evaluating an officer's conduct before and after deadly force is used and whether deescalation techniques were attempted as an alternative, but would allow managers to consider "all facts known to the peace officer at the time."
Monday's 29-1 vote contrasted with the rocky reception Assemblywoman Shirley Weber encountered when she introduced the bill in February.
The San Diego Democrat and police lobbyists struggled to find a compromise that could satisfy both civil rights groups and law enforcement agencies.
But after accepting amendments that rolled back a provision to hold officers criminally liable if they did not meet the strict standard, the police lobbyists rescinded their opposition.
Family members of Stephon Clark, shot by police in March 2018 after officers responding to a car burglary call mistook his cell phone for a gun, marched to the Capitol a year later in support of the effort.
"It's taken a long year of commitment by a lot of people," Senate President Pro Tem Toni Atkins said. "It was not a simple thing to weave together, to keep the parties coming together to work toward something we could agree upon."
Costa Mesa Republican state Sen. John Moorlach said the bill would reduce "tragic and possibly preventable" deaths.
Many of his fellow Republicans joined him in supporting the bill.
AB 392 is backed by the American Civil Liberties Union of California, along with hundreds of other organizations and individuals.
Dozens of law enforcement representatives from across the state, however, still oppose the measure.
Weber and the bill's supporters said the legislation gives California an opportunity to serve as a use-of-force model for other states to follow suit.
"Finally, folks are serious about it," Weber said. "We were fighting some of the most difficult issues in the state. Who should do it better than California?"
State may push cities and counties to draw "fairer" districts
https://calmatters.org/politics/2019/07/state-may-push-cities-and-counties-to-draw-fairer-district-boundaries/
Rhonda Shader is tired of looking at maps of Placentia.
First as a councilmember and now as the mayor, Shader has seen the 7-square miles of her north Orange County town sliced and diced at least a dozen ways to satisfy the demands of good governance groups who accuse the city's leaders of gerrymandering and discrimination.
"We've really made an effort to stay out of court because quite honestly our city can't afford it," said Shader.
Easier said than done.
In 2016, the city agreed to ditch its at-large election system and adopt a new map with five distinct districts. That came after the Mexican American Legal Defense and Educational Fund threatened to sue the city, arguing that the old system, with each council member representing the entire city, made it all but impossible for Placentia's minority Latino community to elect a representative of their choosing.
When the city adopted a new map in 2018—one of eleven proposals—the Legal Defense Fund threatened to sue again, arguing that the designated-Latino district was short on Latinos voters.
Now the city is considering its third map.
Placentia is one of hundreds of California cities and counties that have been forced, either by court order or the threat of legal action, to redraw their electoral maps over the last decade. In Kern County, Palmdale, Torrance, Menlo Park and Martinez, to name a few, litigants have accused local leaders of abusing the districting process to disempower minority groups, protect incumbents, or tilt the scales in favor of one party.
"When the lines aren't drawn fairly, it can block a community out of having representation for a whole decade. On top of that, when people feel the election process is rigged, it undermines trust in democracy," said Nicolas Heidorn, policy and legal director with California's Common Cause, a government transparency group.
They may soon have extra help from the state of California: Legislators are considering two bills that would place new districting rules on local governments.
Already California's congressional and state legislative districts are drawn by a bipartisan commission, which supporters say represents a national gold standard in fair, transparent political map design. Its intent is to prevent gerrymandering—a technique of map manipulation named for Elbridge Gerry, who as Massachusetts governor in 1812 permitted his party to draw districts to their advantage, including one shaped like a salamander. An editorial cartoonist at the time lampooned it as a "Gerrymander."
Now, despite a recent U.S. Supreme Court ruling that gives lawmakers across the country the greenlight to gerrymander as much as they like, these two bills could push the state even further in the other direction.
AB 849 would set up rules restricting how cities and counties draw their council and supervisory maps. Among other things, the bill by Democratic Assemblyman Rob Bonta from Oakland would require each district to "respect the geographic integrity of local neighborhoods and communities of interest."
SB 139, by Santa Monica Senator Ben Allen, would require most counties over 250,000 people to create independent redistricting commissions. These could either be modeled on California's Citizens Redistricting Commission, with virtually equal seating for Democrats, Republicans and political independents, or they could be made to reflect the partisan makeup of the county itself—as long as no one political party controls more than a majority of the seats. Of the 12 slots, a single party would only be allowed to have 6, with the rest made up of political independents. Exceptions are made for San Francisco, San Diego, Los Angeles and Santa Barbara counties, which already have their own commissions.
In the wake of a recent ruling from the U.S. Supreme Court, advocates say it's more important than ever that the state take the lead on this issue.
In an opinion issued in late June, Chief Justice John Roberts ruled that the county's highest court did not have the authority to second-guess district lines just because they artificially inflate the electoral prospects of one party over another. But, he reminded opponents of partisan gerrymandering, "the avenue for reform established by the Framers, and used by Congress in the past, remains open."
In other words, states that are tired of gerrymandering are invited to do something about it at the state level.
"These bills are basically taking up the challenge that was laid down in that opinion," said Heidorn with Common Cause, the co-sponsor of both bills.
So far, no high-profile Democratic lawmakers have argued that the state should abandon its high-minded position on nonpartisan districting in response to the Court's ruling. That might be because California's independent districting system was approved by voters in two separate ballot measures and that, with Democrats holding supermajorities in both chambers of the state Legislature along with 46 of the state's 53 congressional seats, there isn't that much room for electoral improvement.
If both bills were to become law, they would go into effect next year, just in time for the next round of mapmaking after the 2020 Census. For the hundreds of cities that have, like Placentia, been forced to adopt by-district city councils over the last decade, this will be their first experience with redistricting.
"As a general matter, it is wise to ensure that the first redistricting process that these local governments experience go as smoothly and transparently as possible," said Thomas Saenz, president of the Mexican American Legal Defense and Educational Fund. Saenz said the Fund withdrew its support of SB 139 last week, after the bill was amended to allow counties to establish committees with equal partisan representation.
"We don't think that complies with the US Constitution," he said. "If particular counties did that we would look at whether there is a legal avenue to challenge that choice."
The Fund is officially neutral on both bills.
So far, most of the opposition has come from county and city government groups, who are worried they will be saddled with the costs of implementing these reforms.
But others have raised philosophical objections—arguing that while extreme gerrymandering results from partisan warfare at the state and national level, such partisanship is largely absent in cities and counties where offices are technically nonpartisan.
"This is what folks mostly up in Sacramento are clueless about," said Doug Johnson, president of the National Demographics Corporation, which consults with cities on political mapmaking and who has drawn many electoral maps that could be invalidated by these laws. "They're so used to Sacramento politics and the Sacramento gerrymandering and the nonstop partisanship of Sacramento, they miss that local government in California is a whole different world."
Courts have not always seen things that way.
Last year, a federal district judge found that the Kern County Supervisors' map split the Latino-dominated portion of the county across multiple seats, depriving Latinos "of an equal opportunity to elect representatives of their choice." The county was ordered back to the drawing board.
Under Allen's bill, Kern's next map would likely be drawn by an independent commission.
Placentia faced a similar charge when it approved its 2018 district map, which cut the city into columns running north to south, splitting the Latino neighborhood between the first and second district. But Shader said that configuration was designed to promote collaboration at City Hall.
"Everybody has a piece of the north, everybody has a piece of the south," she said. Instead of a system in which each council member is loyal to one neighborhood or community, that original map "helps everybody work together," she said.
"I feel like they're trying to control our process," she said of Bonta's bill. "We know our communities."
Kevin Shenkman has heard this argument before. By his count, the Malibu-based lawyer has forced over 70 California cities to redraw their maps, beginning with his first suit against Palmdale in 2012.
"That's just another way of saying we don't want to have to pay attention to the poor neighborhood," he said. "Does that make making decisions more difficult? Sure. But it also makes those decisions better because you've got every viewpoint at the table."
Shenkman said that he is concerned that Bonta's bill doesn't go far enough to prevent elected city officials from drawing districts simply to protect their own seats. But splitting neighborhoods—even for the sake of unity—would be out.
Yet the idea of the state imposing its will on localities rubs some lawmakers the wrong way—including one with a record against gerrymandering.
Sen. John Moorlach, a Republican from Costa Mesa, sat on the Orange County Board of Supervisors in 2011, when a proposed district map grouped together the largely Republican Vietnamese community while splitting up the majority Democratic Latino voters. Moorlach cast the lone "no" vote, telling a reporter, "I just wanted to stay with my principles. I'm opposed to gerrymandering."
Even so, he opposes SB 139. Moorlach said he supported two bills in 2016 that gave cities, counties, school and other special districts the option to appoint redistricting commissions.
"I appreciated that spirit," he said. "But I get a little nervous about requirements—you shall versus you may."
This e-mail has been sent by California State Senator John M. W. Moorlach, 37th District. If you no longer wish to subscribe, just let me know by responding with a request to do so.