The topic of the closure of the Fairview Development Center continues in the first piece below. The Daily Pilot is doing the heavy lifting on the details, including a link to the Department of Finance's budget proposal, on the site study (also see MOORLACH UPDATE — Cap and Trade — July 14, 2017 july 14, 2017 john moorlach and MOORLACH UPDATE — Legislative Efforts — June 29, 2017 june 29, 2017 john moorlach).
How refreshing. When was the last time you saw a publication peel the layers of the onion? And there are a lot of layers to be peeled. Bravo!
The reverberations from this week's "cap and trade" vote will be felt for years to come (see MOORLACH UPDATE — Bad News/Good News — July 18, 2017 july 18, 2017 john moorlach, MOORLACH UPDATE — Cap and Trade — July 14, 2017 july 14, 2017 john moorlach and MOORLACH UPDATE — Surprise! — July 11, 2017 july 11, 2017 john moorlach).
The disloyalty of eight Republican legislators will have a dramatic impact on the Party's brand in California that may be as profound as to destroy it permanently.
Why?
It's not because Republicans are not allowed to compromise on the non-important stuff or swim with the current. But, in matters of principle, members of my Party need to stand like a rock. Not for our own vanity, but for the people that we represent.
Right now, it's not working that way in the Capitol. Every time the state legislature comes to a critical vote, where Republicans are needed, just enough Republicans caved to approve a Democratic initiative. Then it is called "bipartisanship," when in fact, it is not. Rather than stand for something, certain members of our party breathe too much of the Capitol air and forget who elected them. And all we have is an eroding, sandy beach Party, that diminishes every time there is a small storm or wave. This has been the case for the last two or more decades!
Cal Coast News addresses this week's chapter in a litany of Republican turncoats in the second piece below. Now the awkward dance of rationalizing a very awkward vote begins. As the piece names names, allow me to be very candid. It is my policy not to identify colleagues by name, as it is bad form. But, since the piece does, let me comment just a little.
Sen. Tom Berryhill did not have to vote for AB 398. His vote was not necessary, as all 27 Democrats voted for the bill. He has been around the block a long time and could have abstained. This would have satisfied those who convinced him to bolt from the Republican Senate Caucus. He should also have passed on the photo ops, thus minimizing the damage to his reputation. This old pro missed a simple solution for an awkward vote.
The Republicans in the Assembly, however, have a completely different story to tell. Their votes in support of AB 398 allowed Democrats targeted by Republicans in next year's election to vote in opposition. Consequently, a few key Democratic Assemblymembers critical to the super majority were able to break with the Democratic Party's ranks. Assemblymembers Gray, Limon, Quirk-Silva, and Stone could vote in opposition. Assemblywoman Cervantes could abstain. Now former Assemblyman, and just sworn in Congressman, Jimmy Gomez was not missed. And Assemblywoman Irwin did not have to show up, as she made longstanding arrangements to be out of town this week. Most of them knew AB 398 was a bad bill and there would be repercussions to supporting it, and they dodged the bullet.
So, members of the Irrelevant party allowed members of the Monopoly party to get a pass. Terms like "self-sabotage" and "voter betrayal" are being used by commentators for these Republican legislators. What's worse is that they didn't just marginalize themselves, they also marginalized the rest of their Republican colleagues. And, I can't defend my "cap and tax" accommodating colleagues against these assaults.
This is a critical inflection point in the Party's history. It's crisis management time. I just hope the Party can survive the next few months and years. Let's see if it has any leaders left to claim that "these are not dark days; these are great days." I will try to buck it up, but with friends like these, as the old expression goes, who needs enemies?
Fairview's $2-million mystery is solved, and it doesn't look promising
By Barbara Venezia
http://www.latimes.com/socal/daily-pilot/opinion/tn-dpt-me-venezia-20170720-story.html
Last week I started to track down the parameters of the $2-million site survey the state is planning for closing the Fairview Developmental Center in Costa Mesa by 2021.
What prompted this was my column last month about Fairview and Sen. John Moorlach's bill, SB 59, which would require the state to include the city and county in any decision regarding repurposing of the state-owned property. Currently, Sacramento doesn't have to do that.
I also talked about how Moorlach, a Costa Mesa resident, was working with a coalition from Hoag and St. Joseph hospitals, as well as county and Costa Mesa city officials, to address mental health issues and homelessness as part of a network.
Included in this coalition's scope is how a portion of Fairview could be used by such a network.
Costa Mesa Mayor Katrina Foley says of the more than 105 acres at Fairview, 50% could be set aside for single-family housing, 25% for open space, 15% for mental health institutional services of some sort and 10% left for an undetermined use.
In that column, Moorlach mentioned a $2-million site study in the state's budget for the property. A reader wondered what that "site study" meant.
That simple question certainly lacked a simple answer. It has taken me two weeks of emails and calls to get somewhat of an answer.
Moorlach's office tracked my progress. They too were interested in the details of the survey.
The question on everyone's mind was: If you don't know the scope of the survey to begin with, how do you price it at $2 million?
The answer would finally come from the state Department of Finance in a seven-page budget summary request document, which I posted to bvontv.com.
The summary starts out explaining how on April 1, 2016, the California Department of Developmental Services submitted a closure plan for Fairview that was approved by the Legislature.
It also said the state Asset Management Branch (AMB) is responsible for identifying alternative reuses for the Fairview campus and is requesting $2,168,000 toward contracting consultants.
It goes on to say the "consultants will assist with the evaluation of appropriate re-use options in order to identify constraints and opportunities; to make revenue estimations; to work with the city of Costa Mesa to identify local stakeholder interest in the reuse of the property; and to identify options that will generate the highest return to the state." Such a return could include revenue to fund programs for the developmentally disabled community.
With Californians paying a high rate of income taxes and the large government bureaucracy in Sacramento, you'd think there'd be staffers who could handle this and not have to spend $2 million on consultants. Apparently not.
The document states that for a "project of this size and complexity, AMB needs to contract for external consultants with expertise in stakeholder outreach, biological and cultural resource assessment, property condition and infrastructure capacity assessments, traffic studies."
It also says in phase one and two, if required, will need "environmental site assessments, hydrology and water resource studies, master planning studies and collaboration, alternatives analysis and adaptive repurposing studies, market studies, economic modeling, cost estimating and financial analysis, appraisal, and contract negotiations that are not available within existing staff."
This wordy document is drafted in the broadest of terms with the sole purpose of justifying hiring consultants.
Between the legalese and repetitiveness, it seems this was written so no one could actually understand the specifics totally — a prime example of government circle jerk at its best.
So here's what's budgeted in the $2,168,000 for consultants:
Project management: $160,000
Civil engineering and "site related": $210,000
Environmental assessments: $740,000
Market and economic analyses: $210,000
Traffic analysis: $75,000
Structural engineering: $30,000
Architectural and planning services: $485,000
Cost estimating: $60,000
Disposition costs: $130,000
Distributed admin: $68,000
I question how they can budget for architectural and planning services, as well as structural and civil engineering, when there's actually no building plan in place.
And taking into consideration how Fairview has operated since 1959, why is there $740,000 for environmental assessments? Shouldn't they know its impact already?
Do we really need to start from scratch here?
I could go on and on taking this consultant list apart, but this proposal is only the first step for the state to determine what to do with the property.
It has nothing to do with a post-closure plan, which will eventually fold into this multistep process. Who knows how many millions each step along the way will cost.
I'm sure consultants are already lining up for those paydays.
So how much of our tax dollars will the state eventually spend on this Fairview closure?
BARBARA VENEZIA lives in Newport Beach. She can be reached at bvontv1.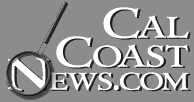 Jordan Cunningham bucks his base on cap-and-trade
https://calcoastnews.com/2017/07/jordan-cunningham-bucks-base-cap-trade/
While nationally Republicans are attempting to roll back climate polices, Assemblyman Jordan Cunningham of Templeton joined seven other Republican legislators in voting to support Governor Jerry Brown's cap-and-trade program. The vote has led to a backlash against the eight Republican legislators who are accused of supporting tax increases.
Launched in 2012, cap-and-trade is a controversial mechanism designed to lower greenhouse gases. Under the program, many industrial companies are required to garner permits for emission allowances.
Companies can purchase the permits from other companies or from auctions held by the California Air Resources Board. Portions of the costs are then passed on to taxpayers.
The Legislative Analyst's Office said in a March 29 letter to Assemblymember Vince Fong that cap-and-trade could raise gas prices by an estimated 63 cents per gallon in 2021, increasing to 73 cents per gallon in 2031.
Earlier this week, eight Republican legislators voted to extend the cap-and-trade bill for 10 years: State Senator Tom Berryhill (R-Stanislaus), Assembly members Jordan Cunningham (R-San Luis Obispo), Catherine Baker (R-Walnut Creek), Rocky Chavez (R-Oceanside), Heath Flora (R-Modesto), Devin Mathis (R-Visalia), Mark Steinorth (R-Rancho Cucamonga), and Chad Mayes (R-Yucca Valley).
Cunningham said the vote to extend cap-and-trade will reduce taxes and support California businesses.
"Today my colleagues and I were able to reduce the costs of taxes, fees and regulations by $16 billion a year," Cunningham said. "This bill ends the fire tax permanently and extends a manufacturing tax credit that will keep jobs in California. We have commitments that revenues from the auction will support agriculture, help farmers upgrade their technology, and enable local fire departments to buy new trucks and equipment."
At Wednesday evenings Republican Central Committee meeting, Cunningham called in to defend his vote saying it helps puts a nail in the coffin of the bullet train and lowers taxes.
Nevertheless, many Republican leaders contend the extension will raise the cost of living for most Californians.
"We believe that the proposed cap-and-trade extension combined with the gas tax and the car tax hikes will be a crushing blow to California residents and small businesses negatively impacting their quality of life," Senator John Moorlach said in a letter to Governor Jerry Brown.
This e-mail has been sent by California State Senator John M. W. Moorlach, 37th District.
If you no longer wish to subscribe, just let me know by responding with a request to do so.