Yesterday was very busy at the Capitol and around the County. Let me start with SB 277 (see MOORLACH UPDATE — SB 277 — April 30, 2015 April 30, 2015). It is covered by ABC Channel 7 Los Angeles in the first piece, Age of Autism (with a slight bias, but a great blow-by-blow) in the second piece, and the Christian Science Monitor in the third piece. The ABC piece includes video (see http://abc7.com/news/ca-senate-approves-bill-mandating-vaccinations-for-school-kids–/723251/). The Age of Autism piece has a link to yesterday's Senate Session, which addressed SB 277 immediately after some administrative announcements and votes.
The phrase, "what we have here is a failure to communicate," comes to mind. Some children are having adverse reactions to certain vaccines. The medical industry seems to believe that they are pure and right by imposing mandatory vaccinations on everyone. The medical industry has not done an effective job of communicating that vaccinations are reaction-free. And this approach, without exemptions, treads on dangerous ground. Sacramento is once again providing yet another reason to encourage residents to move to other states. I tried to strike a balance, but was summarily denied.
The second topic is the Governor's May Revise. It is covered by the Sacramento Bee in the fourth piece, the UT San Diego in the fifth piece, and the OC Register in the sixth and seventh pieces. Let me give you three numbers: 98, 30 and 2. Prop.30 raised taxes and, so far, tax revenues (the joys of a retroactive tax increase). Prop.98 gives some 42 percent of tax revenues to schools (K-14), so spending will rise for education automatically. Prop. 2 requires a rainy day fund, putting more pressure on non Prop. 98 spending. You can see the squeeze coming. But, not addressing our cash balance and debt reduction would be fiscal malpractice. I give the Governor a high grade on his proposal.
The third topic is former Orange County Sheriff Michael Carona (go to my 2008 and 2007 FIVE-YEAR LOOK BACKS in my 2012 and 2013 UPDATES). The story is a big one in the OC Register and is the eighth piece below.
The ninth piece is the announcement of the 2015 Cypress Chamber of Commerce Man and Woman of the Year and the Lifetime Achievement Award, brought to you by the Orange County Breeze. My only correction would be that I am now a State Senator, not a State Assemblyman.
BONUS:
California Senate approves bill mandating vaccinations for school kids
By Robert Holguin
SACRAMENTO (KABC) — After a nearly hour-long heated debate from lawmakers on both sides of the issue, the state Senate took another step toward requiring vaccines for all children entering public schools in California on Thursday.
State senators approved a proposal that would eliminate the personal and religious exemptions when it comes to vaccines.
"Vaccines are necessary to protect us, but that protection has been eroding," said Sen. Richard Pan, D-Sacramento.
Medical waivers would be available only for children who have health problems. Other unvaccinated children would have to be homeschooled.
Supporters of SB277 say the exemptions endanger lives by allowing preventable diseases, like the measles, to spread.
"Exemptions hurt kids… I haven't heard of any religion that actually says we're against vaccinations," said Sen. Tony Mendoza, D-Artesia.
Critics say the measure ignores parents who have their own reasons for not having their children vaccinated.
"Why is it a religious exemption is so scary to this Senate body?" asked Sen. Joel Anderson, R-San Diego.
Along with religious concerns, some lawmakers expressed concern that vaccines can trigger medical conditions such as autism.
"It's clear that a large portion of concerned parents will likely withhold their children from public schools because of their concerns or lack of comfort from the vaccination process," said Sen. John Moorlach, R-Orange.

Supporters of the bill, which passed on a 25-10 vote, say medical science has debunked those claims.
"This bill protects the rights of all children so they can be safe and be sure to have an education," Pan said.
He joined Sen. Ben Allen, D-Santa Monica, in proposing the bill after a major measles outbreak at Disneyland last December sickened more than 100 people. Many of those who were infected had not been vaccinated.
The bill now goes to the Assembly. It will also require approval from Gov. Jerry Brown. If approved, California would become the third state in the country, joining Mississippi and West Virginia, without either exemption.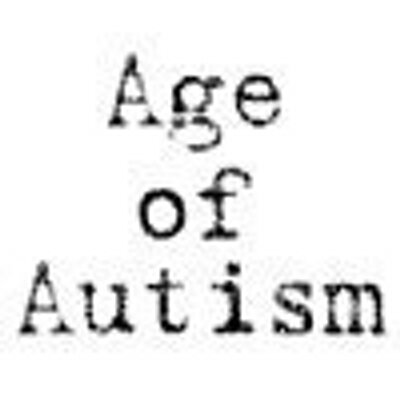 Recap of Senate Floor Session re. SB277 Thursday in California
Allen-Pan-Rich-Pedroncelli-AP
By Laura Hayes
To view the floor session Thursday, click CalChannel here, then click on "Senate Floor Session" on the chart of options. SB277 begins at the 39:05 mark.
Senator Pan kicked things off by immediately turning the floor over to his sidekick, Senator Allen (apparently, Pan is becoming more acutely aware of his inability to speak publicly, as he mostly mumbles and bumbles when at the mic, speaking mostly in the language of "gibberish and lies").
Sen Allen said this bill is "so that no one will have to suffer from vaccine-preventable diseases." Per his usual, no mention of the multitudes suffering from vaccine-induced injuries, chronic illnesses, and permanent disabilities…and no mention of the families grieving the loss of a child as a result of vaccines.
He talked about hundreds dying daily of measles in other parts of the world, and neglected to mention that we are not dying of measles here in the U.S., thanks to clean water, better nutrition, more hygienic living conditions, more knowledge about how to treat diseases, and greater access to medical care
When reviewing the vaccine profiteers supporting SB277, he couldn't resist stating that "we have the support of just about every Editorial Board in the state." Geez, I wonder why, Ben? Could it be that these Editorial Boards are financially dependent on the support of Big Pharma in a Big Way that they don't want to lose?
The most offensive part of his speech was when he made light of, and tried to turn into a joke, the thousands of parents, many toting and pushing multiple young children week after week, coming to the Capitol to oppose this bill, desperately trying to protect their parental rights, their children's right to a public education, and their children's health and well-being. Allen said, "We didn't create this bill to create lines in the Capitol, to create business for the deli upstairs, or to be assured that civic participation is alive and well in CA. We presented this bill because both of us (meaning himself and Pan) have seen the harm of vaccine-preventable diseases." Again, not a word of concern for the multitudes of vaccine-injured and vaccine-killed children, not to mention people of all ages.
Senator Huff then spoke in opposition to the bill, his main argument being that there is nothing at present that warrants vaccine mandates without exemptions, such as this bill requires.
At the 48:15 mark, "hostile" amendments were brought forth by Senators Morrell, Moorlach, and Anderson (thank you, Senators!).
Senator Morrell proposed a RE amendment as follows: "This vaccination violates my faith." He followed that up with his comment that "this bill tells deeply-devout families that the government knows better than they do."
Senator Monning (in support of this bill) "laid on the table" this amendment, and the next two, with all 3 being voted against without discussion. Sadly, that's our CA legislative process for you.
Senator Moorlach proposed the next hostile amendment: "Those children of parents, who for whatever personal private reason, decide against the state-required mix of vaccinations still have access to educational resources that our state provides for all of our students." He followed that by saying, "Their parents have paid their taxes for this education." So glad someone is finally bringing up that fact! Will parents who are forced to home school get a full refund on their property taxes? They should.
Senator Anderson proposed the third and final hostile amendment. He began by explaining that parents want to know the ingredients in what their kids are consuming, and likewise, they want to know the ingredients in the vaccines being injected into their children. He explained that the use of many of the ingredients in vaccines violates one religion or another. The amendment reflecting these concerns was: "This amendment would require that doctors review the labeling and ingredients of vaccines with parents prior to vaccinating. Then, the doctor and parent will both sign a form that this information has been shared." He went on to say that, "No one's faith should be violated by lack of knowledge. This bill is taking away parents' ability to practice their faith."
After the hostile amendments were all voted against, without discussion, Senator Stone, a pharmacist, gave perhaps the most offensive and lie-filled speech of the day. One of the more priceless parts was when he gave a lengthy list of all those who couldn't receive the MMR vaccine due to one condition or another…just about every single condition he mentioned is a known possible side effect from vaccines! He couldn't resist using the 1 in a million statistic, and he said that neither thimerosal nor the MMR vaccine causes Autism. We know this, according to him, thanks to the large epidemiological studies done by all of the…you guessed it…Vaccine Profiteers (he listed them one by one)!
Senator Gaines, opposing the bill, recounted how his 6th child suffered a seizure and turned blue after her vaccines at age 2 months. An MRI showed that she had demylenation in her brain caused by her vaccines. He and his wife were told by a doctor not to vaccinate her for the next 10 years. He stated that he is still a big believer in vaccines, and that he and his wife have resumed vaccinating this child on a delayed schedule. He calls this a "parental right" issue and stated his concern that there will not be a RE.
Senator Anderson spoke again next. "This bill doesn't allow for the exceptions, for the religious or personal." He then looked at his fellow senators and asked, "Why is it that a RE is so scary to this body?" Gave a great example of how felons will have more religious freedom than parents in CA if this bill becomes law. Said, "I have to commit a felony and be sentenced to prison before I get to practice my faith."
My favorite part of the session happened when Anderson was speaking here. The ever-rude Senator Jackson (who treated Mary Holland deplorably just 2 weeks ago at the Senate Judiciary Committee hearing) interrupted Anderson to quiet those in the gallery. Anderson tried to tell her that he wasn't bothered a bit by them, that he didn't hear a thing. She told him that she was in charge (just like she told Mary Holland to pretend that she was the judge, and Mary the lowly lawyer), and that she was going to quiet those in the gallery or have them escorted out so they wouldn't interrupt. He snuck in this remark to her when he told her those in the gallery were not interrupting him, "However, interrupting my speech…IS interrupting me." Loved it!
Senator Bates spoke in opposition saying that she is "concerned about equal opportunity for an education."
Senator Allen spoke again, trying to refute comments made by Anderson and Gaines…saying that prisoners were required to get vaccinations, the Catholic Church does not have an opposition to vaccination, and this bill is limited to the 10 vaccines listed (yeah, right…until next year).
Senator Pan closed, ending with unsubstantiated and completely-fabricated numbers ("Vaccinations have prevented more than 21 million hospitalizations and 732 thousand deaths among children born in the last 20 years." – Really, how do you give #s for something that didn't happen?!). His Pinnochio nose grew when he boldly asserted, "Measles vaccine has never shed or spread to another person. Varicella vaccine, only 9 documented cases of it spreading." And he couldn't resist citing "CA's 2010 pertussis outbreak." Of course, he conveniently forgot to mention the 92% vaccine failure rate during that outbreak! And he ended with his favorite line no doubt learned at The Paul Offit Boot Camp: "The science is clear. Vaccines are safe and efficacious." Tell that to my 21 year-old, and to so many others I know who are facing the daily (hourly) challenges of living with vaccine-induced injuries and deaths.
Final Senate vote on SB277: 25 ayes, 10 noes, 6 abstentions
On to the Assembly next. It will definitely be heard in the Assembly Health Committee, but beyond that, we don't yet know what other committees, if any, will hear the bill. All Californians should be contacting their Assembly Members, and the Governor's office, now to express their opposition to SB277.
There was much talk during today's session of "vaccines save lives, vaccines are an amazing achievement of mankind, vaccines are safe and efficacious", yada, yada. Please make sure to highlight in your discussions with legislators that vaccine injuries and vaccine deaths are real, and they are not rare.
Vaccinations: California Senate eliminates religious, personal exemptions
The legislation, which now goes to the California Assembly, is the latest outcome of the debate between public health officials in favor of vaccinations and those who oppose inoculating their children.
By Cristina Maza, Staff writer
California parents who choose not to vaccinate their children may have to start considering home schooling, according to a bill passed by the state Senate on Thursday. The legislation, which would eliminate the exemption for personal or religious beliefs that allows parents to forgo vaccinations, is the latest outcome of the debate between public health officials in favor of vaccinations and those who oppose inoculating their children.
California senators voted 25 to 10 in favor of the bill following a heated debate.
The bill now goes to the state Assembly, and, if passed, it would also require approval from Democratic Gov. Jerry Brown. If the legislation becomes law, California would be the third state in the country, following Mississippi and West Virginia, that does not permit vaccination exemptions due to religious or personal beliefs.
After a measles outbreak at Disneyland in California affected more than 100 people earlier this year, at least 11 state legislatures began weighing eliminating either the personal belief or religious exemptions for vaccinations, and in some cases, both. According to health officials, between 90 and 95 percent of people must be vaccinated against various diseases to achieve what is known as "herd immunity." But some lawmakers say the alleged threat to public health does not justify curbing civil liberties.
"It comes down to what do we as a society trade when we mandate that somebody has to do something in order to protect somebody else," Senate Republican leader Bob Huff told Reuters.
Mr. Huff, who voted against the bill, added that the measles outbreak did not rise "to the level where we have to give up personal freedom."
But many health officials say it is imperative for students attending school to be vaccinated in order to protect those who cannot be vaccinated for medical reasons. Under the California bill, students who have not received vaccinations must be home-schooled.
"I would … suggest that we should stop basing our vaccination policies on models that made sense in a world of constrained vaccine supply, and aim for 100 percent vaccination coverage among those who can get vaccinated," wrote Marcel Salathé, assistant professor of biology at Pennsylvania State University, for The Washington Post.
In an effort to calm parents' fears, many health professionals assert that the risks children could face from vaccines are far fewer than those from the diseases themselves. They also point out that the study linking the vaccine for measles, mumps, and rubella to autism has been discredited.
"I would much rather have my children get the vaccine than the disease itself," Dr. Celine Gounder, an infectious diseases and public health specialist, told CNN.
Some experts have noted that parents have a key role in determining how the vaccination issue plays out.
"High levels of vaccine compliance are highly dependent on parents' goodwill," Mark Largent, a historian at Michigan State University in East Lansing and the author of "Vaccine: The Debate in Modern America," told the Monitor's Amanda Paulson in February.
"If you want to increase the number of kids who are vaccinated against communicable diseases, you have to admit that ultimately parents get to make this decision."
Against this backdrop, California lawmakers pushed ahead, saying that exemptions affect public health.
"The personal beliefs exemption is endangering the public," Democratic state Sen. Richard Pan, a pediatrician and coauthor of the bill, told Reuters.
While the California bill does not mandate vaccinations, it does contain the home-schooling requirement for unvaccinated children. Critics say they are concerned the legislation could keep kids out of school.
"It's clear that a large portion of concerned parents will likely withhold their children from public schools because of their concerns or lack of comfort from the vaccination process," GOP state Sen. John Moorlach told a local ABC affiliate.
Waivers for medical reasons would still be available to students who attend a public or private school.
Jerry Brown's new budget plan freezes UC tuition, offers new tax credit for poor
$115.3 billion general fund spending plan would take effect July 1
Brown's January plan contained a $113.3 billion general fund
Plan reflects a deal with University of California for more state aid, tuition freeze
By David Siders and Jim Miller
dsiders
Gov. Jerry Brown presented a revised $115.3 billion general fund spending plan Thursday that includes hundreds of millions in additional money for the University of California in return for a tuition freeze on in-state students.
The pact between Brown and UC leaders announced Thursday follows a months-long standoff with UC President Janet Napolitano after the system approved plans to raise tuition. The pact, if approved by lawmakers, would increase UC's base funding by 4 percent for each of the next four years as well as provide a one-time infusion of $436 million over three years to help pay down UC's pension obligations.
Tuition for California resident students would be capped for two years while nonresident supplemental tuition would increase by up to 8 percent annually, under the terms of the deal announced just as Brown released his revised budget. UC also agreed to offer new employees after July 2016 a pension choice: Accept a defined contribution plan or a defined benefit plan capped at $117,000 per year. The current cap is $265,000.
"Now the University of California will turn to our state legislators for their much-needed support of the proposed budget and for funding to enroll more California students," Napolitano said in a statement.
Compared to Brown's January blueprint, Thursday's revision reflects $6.7 billion in additional revenue through June 2016. Almost all of the money will go toward the constitutional funding guarantee for schools and community colleges.
But seeking to blunt months of criticism from liberal Democrats and social service advocates that Brown's January proposal did too little to help the state's millions of poor residents, Thursday's plan calls for the creation of a state version of the federal earned income tax credit meant to assist low-income workers.
In addition, the revision steers $3.4 billion through June 2016 to a rainy day reserve and debt repayment fund approved by voters last November. The UC pension payment would come from the debt repayment fund.
Brown said the revised blueprint recognizes the state's vastly improved fiscal condition, but said he refuses to commit to the type of ongoing spending commitments that plunged the state into red ink during the Great Recession.
"I don't want to get caught in the jaws of the persistent fiscal instability of the state government of California," Brown said. "The idea that when you get a little money, or a lot of money, for a few years that now you've reached Utopia is so demonstrably false as evidenced by the last 12 years.
"We have to learn from history and not keep repeating the mistakes," he said.
Assembly Speaker Toni Atkins, D-San Diego, said in a statement that Brown's plan "makes significant progress" on Assembly Democrats' budget priorities. But she poured cold water on the governor's deal with UC, saying an Assembly review of UC's finances makes clear "further actions are necessary to ensure UC returns to a model that puts California students first and that more effectively uses the resources the state provides."
The next spending plan also should include more money for the California State University system, "which has taken a more responsible approach to student fees," the speaker said.
The Democratic governor's plan generally drew compliments from Republicans. State Sen. Jim Nielsen, R-Gerber, the top Republican on the Senate budget committee, said Brown's proposal "exceeded my expectations." Nielsen said he agrees with Brown's proposal to tap the debt repayment fund for the UC pension obligation payments.
"It's a shot across the bow to the majority party. We don't want a spending spree," Nielsen said of legislative Democrats.
In a statement, Senate President Pro Tem Kevin de Leon, D-Los Angeles, said little about the proposed pact with UC. More needs to be done to help poor residents of California, he said, as well as the CSU system.
The proposed state earned income tax credit would benefit about 825,000 families at a cost to the state of about $380 million annually.
"It's a straight deliverance of funding to people who are working very hard and earning very little money. In that sense I think it does a lot of very good things," Brown said.
Sen. John Moorlach, R-Costa Mesa, who sits on the Senate budget committee, said he has concerns about such targeted tax credits. "I'm getting really nervous about how many credits we're giving. It seems to be sort of a candy store deal around here," he said.
The budget revision will open weeks of negotiations at the Capitol before adoption of a spending plan in June. The Democratic-controlled Legislature is expected to push Brown for additional spending. Among other measures, Democrats have advanced proposals to increase funding for child care, family leave and welfare.
Overall, Thursday's revised plan contains $169 billion in total state spending, up from $164.7 billion in January. The total includes $46.9 billion in special funds and $6.8 billion in bond funds.
David Siders: (916) 321-1215, @davidsiders
Gov. Brown revives '70s welfare program
Republicans miss chance to challenge some dated thinking
By Steven Greenhut
California Gov. Jerry Brown discusses his revised state budget plan during a news conference at the Capitol in Sacramento, Calif., Thursday May 14, 2015. Brown's $115.3 billion spending plan would send billions more to public schools and freeze in-state undergraduate tuition and establish a new state tax credit of the working poor. (AP Photo/Rich Pedroncelli)
SACRAMENTO — During a recent tour of the California Auto Museum, I spied a baby blue 1974 Plymouth Satellite – one of two iconic official cars used by then-Gov. Jerry Brown. Tooling around in a bland motor-pool sedan, rather than a limo, was Brown's way of flaunting his budgetary stinginess.
The car reminded me of some 1970s-era policy debates. So did Thursday's Capitol news conference, where Brown announced his May budget "revise." In particular, he introduced a "new" program – the Earned Income Tax Credit (EITC) – that comes right from that bygone era.
"I can say very simply the state is definitely on the rebound from just a few years ago when the state was mired in red ink, $20 billion structural deficit going into the future as far as the eye can see," Brown said. "The finances of California have stabilized." The good financial picture gave Brown the opportunity to introduce this program – and counteract charges from progressives that he is insufficiently concerned about the poor.
When the EITC was created, the debate was over providing a government program that guaranteed people a minimum income. Ultimately, the Ford administration came up with this tax "credit" idea. It's really a subsidy more than a tax break, but it was typical of the Republican approach that didn't challenge the wisdom of programs but mainly focused on how to pay for them.
EITC was a government transfer, but didn't need a bureaucracy to administer. It was handled through the tax authorities – a point Brown made on Thursday. "It's just a straight deliverance of funding to people who are working hard and not making a lot of money," the governor said. He depicted it as a fairness issue given the growth in income by wealthy people.
Some Republicans quickly jumped on the EITC bandwagon. For instance, Assemblyman Tom Lackey of Palmdale, who was one of the GOP's pickups in the last election, championed the idea "as a great way to help struggling working families make ends meet." Republican leaders said the idea at least merits some discussion.
Republican leaders mostly championed the way the governor held the line on big new spending programs – but called for more spending on education and infrastructure. Liberal groups blasted the stinginess of the budget, while Democratic leaders praised the budget but called for additional social-welfare "investments." Is everyone now a government spender?
Brown highlighted these facts: Current spending has increased more than a third since the recession and this budget puts K-14 education spending at record highs. "It isn't that we couldn't construct a California where the public sector was considerable greater, or more appropriately, a public sector in America that was considerable greater," he lamented, "but that is not where we are. So we have to take what we have, spend it prudently …."
The main substantive critique of Brown's proposal came from newly elected Republican Sen. John Moorlach of Orange County, who applauded the governor's focus on debt reduction, but raised some red flags. In 1999, the state had "unrestricted net assets" of $1.5 billion. Its latest financial report shows a net deficit of $117 billion. That doesn't include the full cost of the state's unfunded pension liabilities and retiree medical liabilities, he said, which will get even higher as governments adopt new accounting standards. He wants to do even more.
In California in 2015, we have Democratic leaders pushing for more spending, Republicans who mainly want to make sure the books are balanced and a governor who wants the former but accepts the latter because he's "cheap." There are far worse budget situations, but the debate reminds me of the late Republican congressman Jack Kemp of New York.
Around the time that Plymouth Satellite was rolling off the assembly line, Kemp told the GOP to "take off its green eyeshades," wrote National Review's Henry Olsen. "By this he meant that the GOP needed to stop focusing primarily on balancing budgets and start focusing on how to grow the economy and improve the lives of average Americans." He backed the EITC but focused on growth.
That's good advice and not just for Republicans. It's one of the few 1970s-era ideas I'd like to start hearing more about.
Greenhut is the California columnist for U-T San Diego. Contact him at steven.greenhut.
Windfall boosts Brown's state budget, and here are 7 ways California might spend your money
BY THERESA WALKER / STAFF WRITER
California's public schools at every level are the big winners in a state budget unveiled Thursday that's about $6.7 billion bigger than expected.
Low-income workers, undocumented immigrants who might qualify for subsidized health care and even traffic ticket scofflaws also stand to benefit from Gov. Jerry Brown's $115.3 billion blueprint.
Brown wants to boost the state's rainy day fund and pay down some debt.
Here's a look at seven things in the budget you'll want to know:
1. Elementary and high schools get an extra $2.7 billion.
Spending for K-12 schools went to $68.4 billion from $65.7 billion in the budget Brown proposed in January.
The extra money came from higher-than-expected tax revenue.
The governor also wants $3.5 billion in one-time Proposition 98 funding for school districts, charter schools and county offices of education. He also wants $500 million to establish an adult education block grant program at school districts and community colleges.
The bump prompted State Sen. Tony Mendoza, D-Artesia, to praise the governor's revised budget for "increased funding for education, public safety and implementing health care reform while paying down the state's debt and funding the rainy day fund."
2. UC students get a two-year tuition freeze.
Tuition in the University of California system will remain unchanged for in-state undergraduates for at least two years. The governor is promising one-time additional funding to offset pension costs, the tradeoff for keeping tuition flat for California residents.
The contest of wills between Brown and UC President Janet Napolitano over tuition hikes was resolved with the inclusion of an extra $436 million for the university system. State lawmakers must approve the deal.
Non-residents and students pursuing professional degrees would still be subject to higher tuition.
3. Working poor get a tax break.
An anticipated $380 million will go to about 2 million low-income workers with establishment of the first-ever California Earned Income Tax Credit. An average $460 will go to households with annual incomes between $6,580 and $13,870.
About 825,000 families will benefit. The maximum credit would be $2,653 for families with three or more children.
4. More money going into reserves.
The state's rainy day fund approved by voters in 2014 with passage of Prop. 2 is expected to grow to $3.5 billion by the end of the year. An additional $633 million in Prop. 2 funds will go to pay down debt.
Some believe more should be cut.
"The state's most recent comprehensive annual financial report shows an unrestricted net deficit of $117 billion," said Sen. John Moorlach, R-Costa Mesa.

"In accounting language, that means we're broke."
5. Immigrants might get some free health care.
The budget includes $62 million to partially pay for the enrollment of qualified undocumented immigrants in the state's Medi-Cal health insurance program. But spending that money depends on a federal court battle over President Barack Obama's executive order that provided deferred status to millions of undocumented immigrants who meet certain criteria.
Under the status known as permanent residence under color of law, certain individuals who immigrated here illegally would qualify for state-funded Medi-Cal services and In-Home Supportive Services.
6. Ticket scofflaws get amnesty.
Traffic citation scofflaws who are past due on court-ordered payments would get some relief under an amnesty program that could cut their debt in half.
The amnesty also calls for reducing administrative fees tacked onto the citations to $50 from $300. And eligible individuals would have their driver's licenses reinstated.
7. Fairview could close.
As part of an effort to save money, the state-run Fairview Developmental Center in Costa Mesa that houses 280 people with developmental and intellectual disabilities would shutter by 2021. Residents would gradually move into smaller group homes and nursing facilities; about 80 would live in Orange County.
It costs an estimated $500,000 per year to house and treat a patient at a developmental center – more than at the smaller alternatives. Two other remaining developmental centers in California also would close.
Earlier this year, state records revealed a history of deadly abuse and neglect at the developmental centers. Disability rights advocates say closing the centers is in the best interest of the people who live there because it gives them more freedoms.
Staff Writers Jenna Chandler and Fermin Leal and The Associated Press contributed to this report.
State budget: O.C. lawmakers respond
State legislators whose districts lay all or partially in Orange County offered their thoughts on Gov. Jerry Brown's revised budget, which was unveiled Thursday.
Sen. Patricia C. Bates, R-Laguna Niguel: "I'm encouraged that the governor's revised budget seems consistent with my top budget priorities of protecting education, saving for a rainy day and paying down the state's long-term debt."
Assemblyman Tom Daly, D-Anaheim: "Assembly Democrats are focused on reducing poverty, restoring funding for schools, improving higher education funding, building reserves and paying down debt, and providing a down payment for transportation infrastructure. The governor's proposals make progress in many of these areas. … I am pleased that the governor reiterated his support for a small but necessary increase in funding for trial court operations. It's a personal priority."
Sen. John ‍Moorlach, R – Costa Mesa: "I appreciate Gov. Brown's spirit of fiscal restraint, but the fact is, by all accounting standards our state's unaddressed run-up of debt continues to threaten our short- and long-term financial health. The state's most recent comprehensive annual financial report shows an unrestricted net deficit of $117 billion."
Sen. Tony Mendoza, DArtesia: "The governor's revised budget proposal … includes increased funding for education, public safety and implementing health care reform while paying down the state's debt and funding the rainy day fund. Additionally, I welcome the governor's proposal to work with the Legislature to address the state's critical and long-overdue infrastructure needs."
Senate GOP Leader Bob Huff, R-Diamond Bar: "We are happy to see the governor is interested in keeping the promises. … The plan does miss an opportunity by failing to invest more in… working families."
– Martin Wisckol
Former Orange County Sheriff Mike Carona freed from prison early
BY TONY SAAVEDRA, SCOTT SCHWEBKE AND JODIE TILLMAN / STAFF WRITERS
His departure from public life was nasty, dramatic and well-documented. But former Orange County Sheriff Mike Carona got out of prison this week in a far different manner:
Quietly, and somewhat mysteriously. Carona, 59, has left a federal prison medical center in Lexington, Ky., said Kenny Coleman, the center's camp administrator, on Thursday. Carona served 52 months of a 66-month sentence for felony witness tampering.
The charismatic former sheriff, convicted in 2009 as part of a federal corruption investigation that rocked Orange County, had been moved from a Colorado lockup to the Kentucky medical center. While in prison, he settled a workers' compensation case against Orange County for back and hip injuries suffered in a 2005 on-duty car accident.
No one would say why Carona – once dubbed "America's Sheriff" by Larry King – was released early or describe his whereabouts.
But earlier this month federal Bureau of Prisons spokesman Ed Ross said Carona likely would be moved to a halfway house to begin his resettlement with the community.
His lawyers did not return phone calls and emails. Federal prosecutor Brett Sagel, who handled the case against Carona, on Thursday said, "I literally know nothing."
A woman who answered the phone at the home of his wife, Deborah, hung up on a reporter.
Carona, who had a 32-year career in Orange County law enforcement before he left office, is eligible for a state pension, about $195,120 annually, according to state records.
He served as the county's top cop for nine years before he was convicted of trying to persuade a former top aide to lie for him during a federal investigation of corruption in the Sheriff's Department.
Carona had used the sheriff's office to reward political donors. He installed a wealthy supporter, Don Haidl, in an unpaid but powerful assistant sheriff's post that critics said amounted to a "get-out-of-jail-free" card.
Carona had been a personable and popular sheriff, elected to the office three times by large margins. At one time, he was mentioned as a potential lieutenant governor nominee on a ticket headed by Arnold Schwarzenegger.
He hugged when others shook hands. He glad-handed powerbrokers and choked up in front of cameras. He campaigned, in part, on a compelling back story – growing up with an alcoholic mother and workaholic father and finding purpose in the sheriff's academy.
In 2002, Carona was proclaimed "America's Sheriff" after he went on Larry King's national television show and warned a soon-to-be-captured child killer, "Don't eat. Don't sleep. Because we're coming after you."
What Carona didn't know at the time was that federal investigators would come after him.
But it was Haidl who helped send Carona to prison. Haidl got caught up in the federal corruption investigation, with authorities alleging he gave Carona illegal cash and gifts. So Haidl started secretly cooperating with investigators, wearing a hidden microphone to entice Carona into making incriminating statements.
The two men were recorded discussing how to get their stories straight when they were questioned by the grand jury about money Haidl was funneling to Carona.
The audiotape was a key piece of evidence when Carona was indicted in October 2007 on six felony corruption counts, including theft of honest services of an elected official, conspiracy and tampering with a witness.
His nine-week trial in October 2008 wasn't just high-profile; it was downright salacious at times. His former mistress also stood trial while his wife sat in the courtroom every day. Several witnesses testified about Carona's sexual affairs while in office.
The jury found him not guilty on all but one charge of witness tampering. Carona proclaimed the verdict a miracle from God.
He celebrated in a news briefing just outside the courthouse – unaware that inside the courthouse, U.S. District Judge Andrew Guilford was fuming.
In April 2009, Guilford brought down the hammer: 66 months in federal prison.
"Trust has been harmed here," he told Carona.
Carona served most of his time in a low-security prison in Littleton, Colo. Well-known inmates in the Colorado prison included Jeff Skilling, former chief executive of Enron Corp., and Rod Blagojevich, former governor of Illinois.
At the prison, Carona, sporting long hair and a beard, had access to Saturday morning brunch, a leisure library, a hobby shop, a music room and a coffee shop. All inmates are expected to work, said prisons spokesman Ross. Carona had his choice of jobs in such fields as plumbing, electronics and business.
Meanwhile, back in Orange County, his portrait as sheriff was removed from department headquarters. And his tenure still stings.
State Sen. John Moorlach, who as chairman of the Orange County Board of Supervisors called for Carona's resignation in 2007, said the case left a mark on all of Orange County's elected officials as well as the Sheriff's Department.
"It brought back that old phrase, a fish rots at the head," said Moorlach, R-Costa Mesa.
"If you live a double life, the truth will come out, and it will cast a stain on everybody."
Sheriff Sandra Hutchens, who was appointed to lead the department after Carona's departure, declined to comment.
"That chapter is best left behind us," she said through a spokesman.
Tom Dominguez, president of the Association of Orange County Deputy Sheriffs, was more philosophical.
"A judge ordered a debt be paid to society and that debt has been paid," Dominguez said. "We can only hope that other elected officials see this as a cautionary tale of corruption and the consequences of betraying the trust of the very people you were elected to serve."
Contact the writer: tsaavedra
Cypress resident Andy Lachina to receive Lifetime Achievement Award at Chamber June Installation Dinner
Long-time Cypress resident Andy Lachina, who has been active in several organizations over the years, will be honored with the Lifetime Achievement Award by the Cypress Chamber of Commerce at its annual Business Awards & Installation Dinner June 18 at the Old Ranch Country Club at 6 p.m.
Lachina will be joined by George O'Hara as Man of the Year, Jenelle Bader as Woman of the Year and Vans as Business of the Year. The awards will be preceded by the installation of the Cypress Board of Directors for the 2015-2016 Fiscal Year, which begins on July 1.
"Our Business Awards have come to symbolize the greatness and support the City of Cypress has from business leaders and the community as a whole," said Cypress Chamber Board Interim Chairman Bob Snow. "These people and businesses have helped build and maintain the City of Cypress and this year's honorees reflect the efforts of many. This is an opportunity for not only our members, but for the community at large, to join us as we salute these people and businesses. We are looking forward to a great time on June 18th."
Tickets for the business attire event are $55, with tables of eight for $400 if purchased by June 6 (after that date tables of eight will be $440). The event also features a printed program where sponsors, friends and business associates can place ads to honor the award recipients. Contact the Chamber for details at 714-827-2430.
The article above was released by the Cypress Chamber of Commerce.
Last year's honorees
Editor's note: I would like to modestly remind everyone that last year's honorees were Tim Keenan, Lifetime Achievement; John Moorlach (now a California Assemblyman), Man of the Year; myself, Woman of the Year; and Union Bank, Business of the Year.
Shown left to right: Brenda Hale and Miriam Melville from Union Bank (Business of the Year), Shelley Henderson from OC Breeze (Woman of the Year), Orange County Supervisor John Moorlach (Man of the Year) and Tim and Linda Keenan from Creative Media Recording (Lifetime Achievement) were honored at the recent Cypress Chamber of Commerce Business Awards & Installation Dinner.
This e-mail has been sent by California State Senator John M. W. Moorlach, 37th District.
If you no longer wish to subscribe, just let me know by responding with the request to do so.